Add to watch list
Prev Close

0.2640

Today's Open

0.2925

Day's Range

0.2740-0.2925

Volume

303,585

Dollar Volume

$66582

Avg Vol(5-day)

431,510

Avg Vol(1-month)

575,412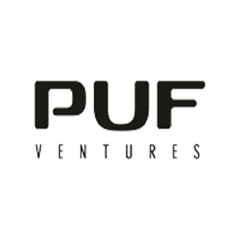 Description
PUF Ventures Inc., formerly Chlormet Technologies, Inc., is an exploration-stage company. The Company owns interests in AAA Heidelberg Inc., which is in the process of applying for a marijuana for medical purposes regulations (MMPR) license. It operates in four segments: the acquisition, exploration, and development of exploration and evaluation assets; the medical marijuana industry through the purchase of an interest in a private Ontario company that is in the process of applying for a MMPR license; the sale of e-cigarettes, and acquiring rental property in the State of Washington. VapeTronix, Inc. is its subsidiary, which is a vaporizer and electronic cigarette company. VapeTronix, Inc. owns rights to 1313 electronic cigarette brand, a medicinal marijuana mobile application technology, and research and development projects. VapeTronix, Inc. has incubated a development-stage medicinal marijuana mobile application tracking technology that synchronizes vaporizer device to smart phone.
Company Address
750 W. Pender Street
Vancouver, BC
Canada
Subsidiaries
https://www.facebook.com/AAA-Heidelberg-279299808899927/
Since December 2013 AAA Heidelberg has had an application pending with Health Canada for a new ACMPR (Access to Cannabis for Medical Purposes Regulations) license for the production of up to 1,320 pounds of marijuana in the first year. AAA Heidelberg's growing philosophy is based on using all-natural nutrients where young plants will be nurtured and carefully monitored to ensure healthy, pest-free vegetation.
http://1313cigs.com/
VapeTronix is a Canadian vaporizer (vape) and electronic cigarette (e-cig) company that was formed to capitalize on opportunities and technology related to the growing vape and e-cig sectors. VapeTronix owns the exclusive rights to the 1313 e-cig brand, medicinal marijuana mobile application technology, and several research and development projects within the vape and e-cig space. They also make disposable E-Cigs.