Add to watch list
Prev Close

43.5900

Today's Open

7.5700

Day's Range

7.3900-8.5800

Volume

30,179,143

Dollar Volume

$42786372.11

Avg Vol(5-day)

964,561

Avg Vol(1-month)

1,300,105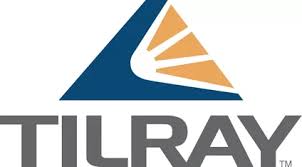 Description
Tilray, Inc. is a pharmaceutical company. It develops cannabis based medicines, dried cannabis, drugs, drops and oil products. Tilray, Inc. is based in NANAIMO, Canada.
Company Address
CEO: Brendan Kennedy
1920 EASTLAKE AVENUE E.
SEATTLE, WA 98102
United States
We don't have any subsidiaries for Tilray Inc.
Have a suggestion?
Please
Contact Us
to let us know.